Learn How To Get Rid Of 5 O'Clock Shadow Properly
What is a 5 O'Clock Shadow?
Reasons Why You're Always Getting Beard Shadow
Fast Hair Growth
Dry Shaving
Using the Wrong Razor
Best Way To Get Rid of Beard Shadow
Follow a Proper Wet Shave Routine
An Alternative View: Keep You 5 o'clock Look
Is a 5 O'Clock Shadow Attractive?
Women's Beard Preferences
Corporate Beard Preferences
Tips on Maintaining a Stubble
Comb your stubble
Trim your beard
Moisturize
Dress to impress
More Naked Armor Reads:
How To Get Rid of 5 O'clock Shadow
References:
Sidebar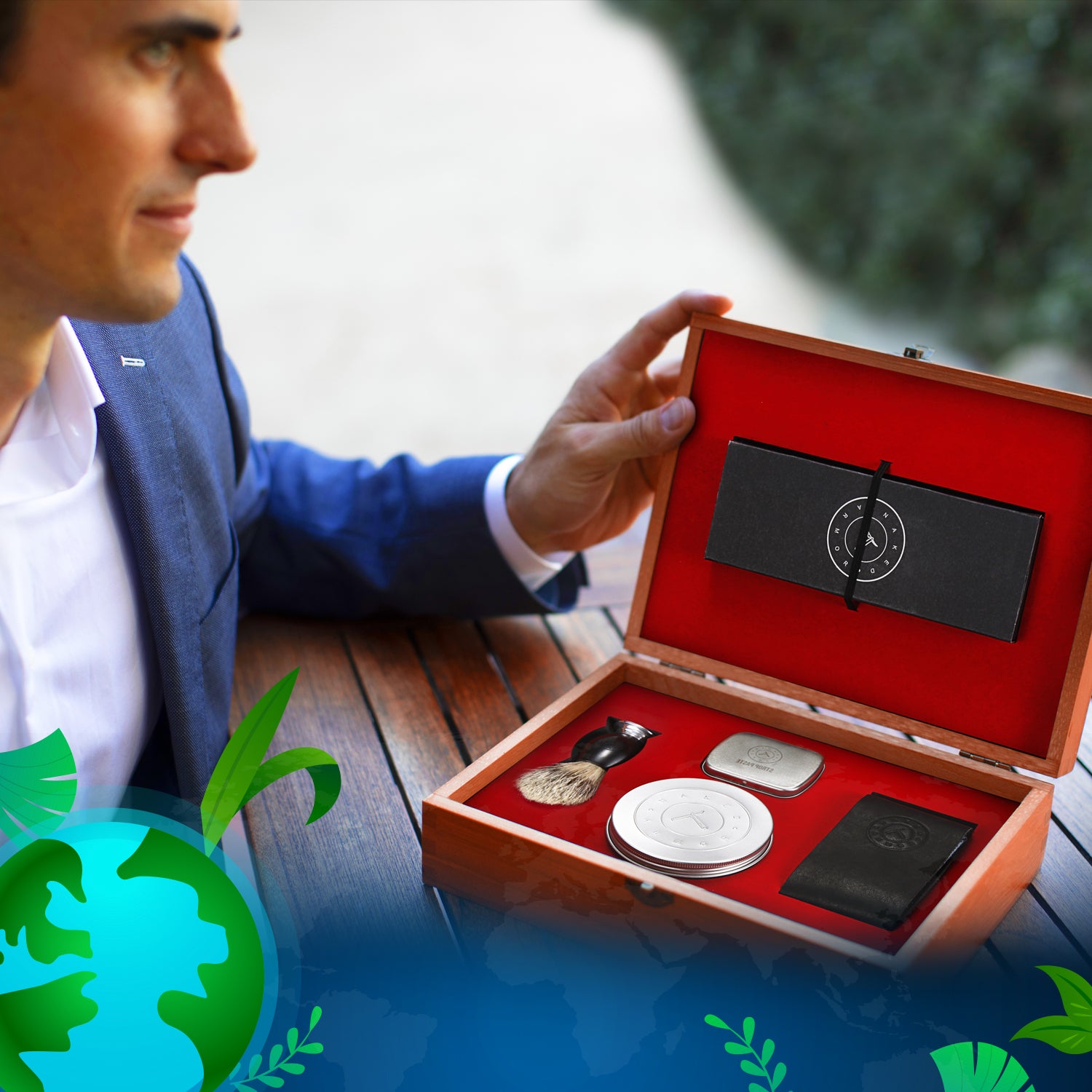 Solomon Straight Razor Starter Kit
Our bestselling award winning straight razor crafted from Japanese steel and algum wood, based on vintage style and honed to perfection. Housed in a dazzling pine wood gift box, this kit includes everything you need to start wet shaving at home. Shave wet. Be irresistible.
AUGUST SPECIAL: Free Shave Soap
The Naked Armor Noah's Organic Shave Soap is a handmade cold-pressed soap that will make your face celebrate when you lather up.
Made with natural and organic ingredients and scented with essential oils, this soap has an ultra-moisturizing effect on the skin. It easily produces a rich and smooth lather for a comfortable shave.
Add it to your order and pay for shipping only with code: FREE-SOAP.
*Available only while supplies last to new customers only. 🫶
---