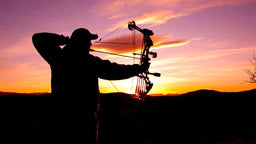 About US
Naked Armor's founder D'rock grew up with a gun in his hands and his father taught him how to recognize a well put together rifle. D'rock's father made him assemble and disassemble those rifles blindfolded over and over until he knew every part.
He learned early about steel, precision, workmanship, quality—a well crafted tool is the result of exceptional materials and workmanship. Poor craftsmanship leads to bent barrels and jammed bolt actions. Years later when D'rock was looking for more challenge, he picked up the bow and arrow and learned the importance of a sharp edge.
Taking the principles from those days along with his father's advice, he searched out the best steel and materials available to handcraft Naked Armor's razors. Japanese steel is the best steel in the world and he decided from day one that all of Naked Armor's straight razors were to be made with the strongest samurai steel. If you don't start with the best steel, you won't end with an amazing straight razor. As far back as the seventh century, Japanese warriors wore a form of lamellar armor, this armor eventually evolved into the armor worn by the samurai—the greatest warrior of the steel age.
Good enough for the Samurai, perfect for the Naked Armor straight razor.
Like a dull arrow, a dull straight razor is useless. Naked Armor was born in those moments when he was searching for a quality razor and the only thing he could find in the market was a German owned brand. Dad taught D'rock to always respect animals, especially the endangered ones. After decades of hunting and fishing with his Pops, he learned how important it was to honor the animals that face extinction.
Going against the industry standard, he decided that he would not include any badger brushes in Naked Armor's lineup and years later he is sticking to his values.
We invite you to fill out this survey and help us build the type of product range that you want and expect from Naked Armor.
Shave Wet. Be Irresistible.
~ D'rock, Laura & The Naked Armor Crew
Dad's Legacy
Thanks Dad for your service to this country and for all the lessons growing up about nature and the value of quality. To all the other Fathers out there, let's strive to give our children the best aspects of what we were taught.
Giving Back
A year after D'rock started Naked Armor he got a phone call one afternoon that announced the death of his dear uncle Curt. Shocked to hear about his death, D'rock pledged to help less fortunate Americans.