Cool Gifts For Men This December
This Christmas season expect a lot of lists filling up your email directing you to the newest and coolest gift ideas for the season.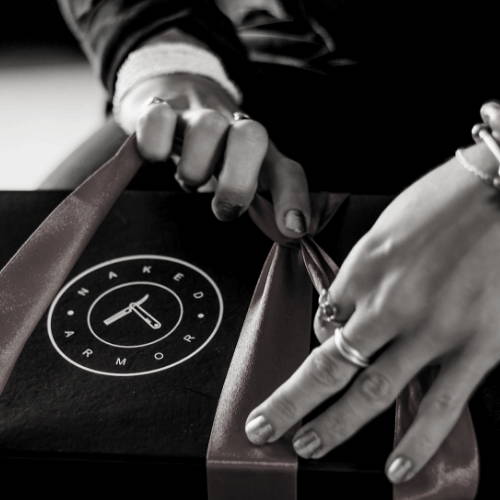 There will be lots of stuff online jostling for your attention - most of it expensive - but sometimes it's not about finding the priciest gift. It's finding the good, unique stuff which often comes in reasonable prices. And we should also add, it helps keep the cheer in your pockets this holiday season.
 
Here at Naked Armor, we've curated ten of the unique and cool things we've found online that we think would make ideal gifts for the older men in your life. Whether you're shopping for your senior dad, son or partner, these are perfectly adequate gifts that offer great value without breaking the bank.
● Thin Blue Line Titanium Keybar
What's a keybar, you might ask? It's basically a key organizer. KeyBar says that their design works like a multi-tool for keys. It's their solution to disorganized keys that make a lot of noise.
 
If your man hates walking around with his keys jangling in his pockets, then this product is a perfect holiday gift for him. It will stop the noise and consolidate his keys. You can even add other inserts, like a comb, tweezers, or even a usb drive! It's like a Swiss Army Knife, but for keys.
 
They're also made out of high grade materials like titanium, carbon fiber, and brass. It's also artfully designed; this particular product item we're featuring is stylish enough for your Pinterest or Instagram accounts.
 
Each Keybar can accommodate up to 12 keys or accessories. If you need more, they've got extension sets good for 28 keys. Each product includes a titanium pocket clip, a titanium key fob link, and three screw lengths.
 
With prices that range from $30-$120, it's an affordable product with great value.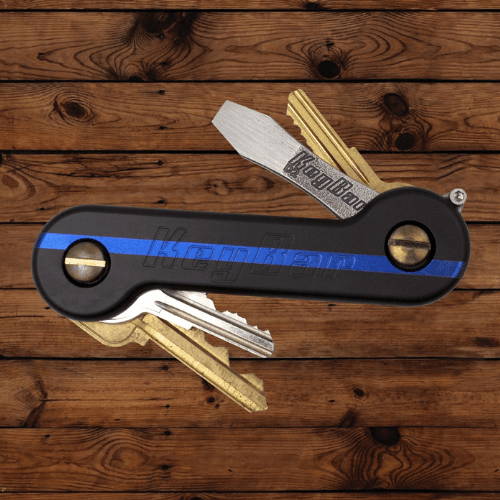 ● METROPOLIS SERIES IPHONE 8/7/6S PLUS FOLIO CASE by UAG
Urban Armor Gear produces lightweight rugged phone cases which protect your phone and tablet from all drops, shock or impact. It has cases for most popular brands of cellphones. Heck, it even has a case for your Macbook.
 
All of its device cases meet military drop-test standards (MIL STD810G 516.6). They're tough but also stylish enough to match your cell phone.
 
The Metropolis series features a feather-light resistant core and water resistant tactile grip. You can even store your credit cards on this case. So if you've got a man who loves the outdoors, you can give this gift to safeguard his device. With prices that range from $35-$50, these phone cases are ideal giveaways this holiday season.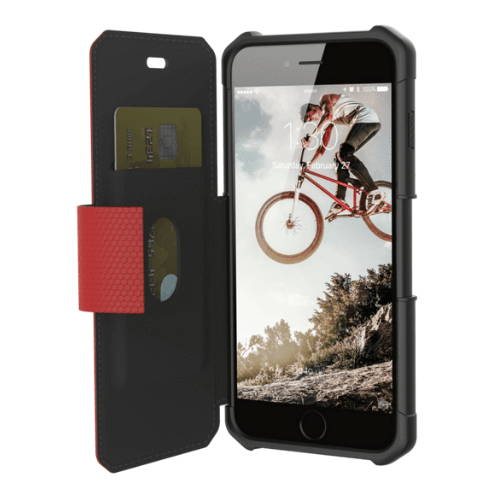 ● STATUS Smart Watch from Special Ops
This is the most pricey gift idea in this list but we love this watch because it's a stylish tactical watch. It's analog, all right, but it also features a stealth-like digital information panel that one can customize through an App that has to be downloaded from the Special Ops website. So you can view more than just the time in this watch.
 
It can easily connect with any IOS or Android smartphone, enabling live time communication and messaging. Its watch hands can transform into an all-terrain compass, so you always know your way around. It's also water-resistant up to 100 meters.
 
Ranging from $600-$700, this smart watch is available in silver, grey and black titanium. Give this gift to a man who knows the value of merging technology with style.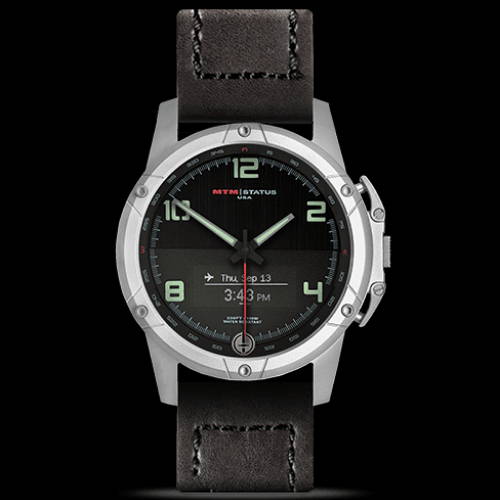 ● BLACK BUSINESS BACKPACK from Military Luggage Company
If you're looking for a versatile backpack that's good for work or casual use, then this might catch your fancy. It's not exactly a messenger bag, but it isn't a backpack either. Its unique design will make anyone carrying it stand out.
 
Padded on all sides, it can fit a 15-inch laptop and still have room for a tablet, plus notebooks and folders. It can be carried as a backpack, over the shoulder or cross body. It also has 2 zippers on the back open to slip over a rolling suitcase handle. At $60, this is value-worthy.
 
The company that makes them prides itself in providing high-quality bags, packs and cases for all branches of the US military. They guarantee that their products are tough, rugged and able to operate exactly in field operations, travel or casual use. And they have a lifetime guarantee for every one of its products.
 
One of the nice things about this company is that they employ veterans as part of their staff so when someone purchases any of their products, they enable more work for veterans.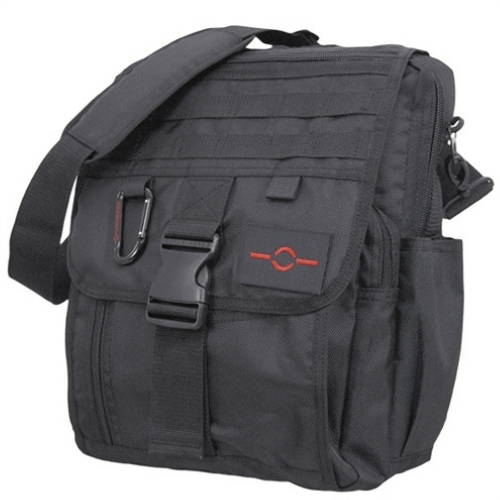 ● THOR'S HAMMER DRINKING HORN, Large from Grimfrost
Looking to give something that has practical use but at the same time, a conversation starter? You might want to check out this artisan-crafted drinking horn from Sweden.
 
This is a carefully polished and cleaned top quality drinking horn that is safe to drink from. It's handmade from cattle horn and decorated with a hand carved Thor's Hammer design to give it more authenticity. It can hold 1 pint of mead or beer or whatever drink you have in your household.
 
At $50, this high-end reproduction was designed by a trio of Swedish guys who look like modern Vikings. Their company supplies Viking-themed products to TV shows like Game of Thrones and Vikings. Isn't that cool?
 
They also sell a Drinking Horn Stand to accompany this product, so that one doesn't have to hold this drinking horn all night. Best paired with a Viking beard on Christmas Eve.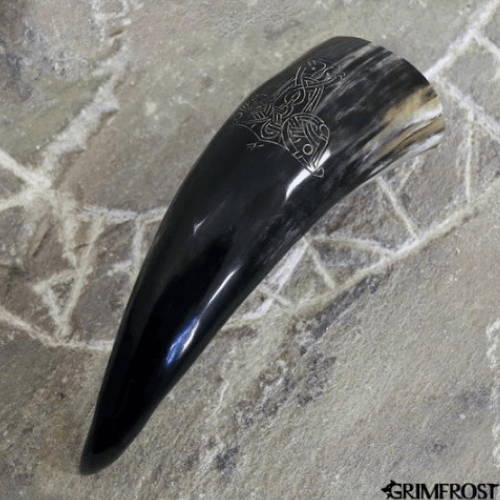 ● KING ARTHUR GOLD STRAIGHT RAZOR KIT from Naked Armor
This bestselling shaving kit from Naked Armor offers luxury and value for the newbie or professional wet shaver.
It has a straight razor made of imported Japanese steel with a hardness rating of 61-65 HRC. Its sandalwood handle is accented with gold copper head to give it the perfect equilibrium as one holds it to his face. It feels good on the grip as the blade shaves through the morning lather to cut his facial hair.
The kit includes a leather strop, a badger-friendly wooden shaving brush, organic shaving soap, sharpening paste, and a leather travelling kit for the razor. It also comes in a quality handcrafted reusable wooden gift box, beautifully branded and wrapped in an outer protective sleeve. At only $195.95, it's best value for your money.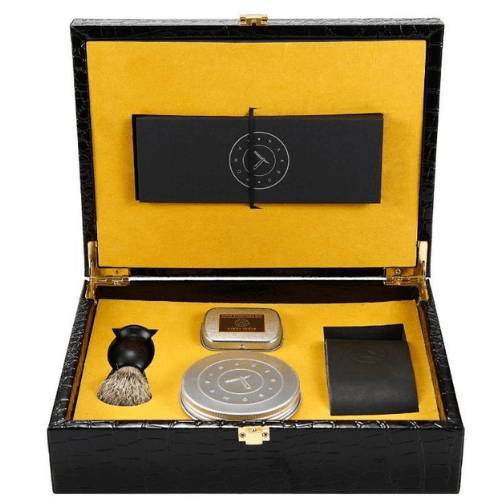 ● 6 CUP CHEMEX DEATH WISH COFFEE BUNDLE (WITH FILTERS AND CORK COASTER) from Death Wish Coffee Company
With a name like that, who wouldn't be intrigued? This coffee labels itself as the World's Strongest Coffee. They carefully select and roast their organic, fair-trade coffee beans to produce a bold and highly caffeinated coffee blend. In fact, they are so sure that theirs has the strongest caffeine ever that they will gladly offer you a refund if their coffee doesn't make you wide-eyed and high strung from all that caffeine. Their coffee is so popular, they once sent an instant, freeze-dried blend of Death Wish coffee to the International Space Station to keep the crew of NASA Expedition 56 awake on its space mission. Awesome, right?
 
For this particular product item, the Chemex bundle is a great way to get a stronger and tastier cup of Death Wish coffee. Along with a 1-lb bag of whole bean Death Wish Coffee, the bundle also includes the 6-cup Chemex, filters and the Death Wish Logo Cork Coaster.
The Chemex allows you to customize your brew to the strength you prefer and can also be used as a coffee or water reservoir. At only $64.99, it's the best gourmet coffee starter kit ever for coffee lover.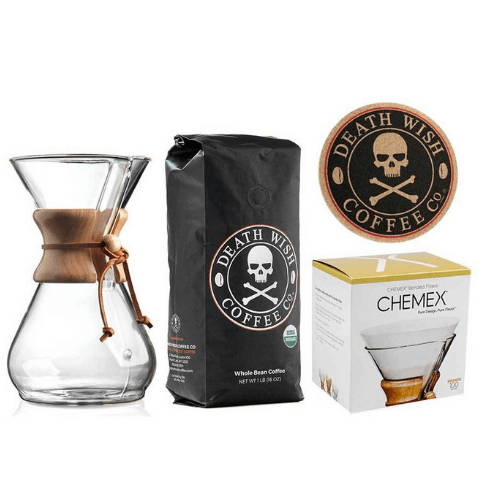 ● SOUTHERN COMFORT WHISKEY BLACK
If you're planning to give liquor as a holiday gift, nothing says special occasion better than whiskey.
 
For whiskey aficionados, the Southern Comfort Whiskey Black can put the party in your Christmas dinner. It has a robust whiskey-forward profile with subtle spice and fruity accents. It goes down your throat smoothly but with extra boldness.
 
Whether you drink it neat, on the rocks or in a classic cocktail, Southern Comfort Whiskey will surely make your holiday a spirited one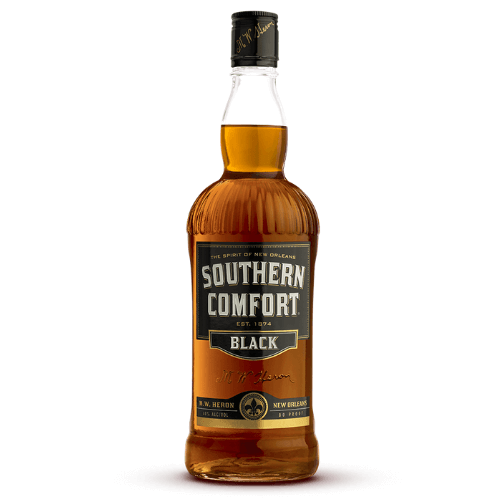 ● PRO-LOGIC, 12 INCH SQUARE CAST IRON GRILL PAN from Lodge Cast Iron
What do you give someone who likes to spend time grilling and cooking? A grill pan made from cast iron, of course!
 
One can never have too many of these. There are many benefits to cooking with cast iron cookware. Not only does food cook evenly in a cast iron pan, it's also healthier and cost-efficient in the long run.
 
This particular product, the Pro-Logic Square Grill Pan has low, slanted sides to make flipping easy. It also has raised ridges which help remove fat from food so that one can cook healthy meals. It has a long handle, with a convenient hole for hanging, along with a helper handle to make transferring the pan easy.
 
Its foundry seasoned, and ready to use on all cooking surfaces, grill, and campfires upon purchase. It's oven safe too. Use this to cook your Christmas chicken in the oven. For only $45, it's a great piece of cookware.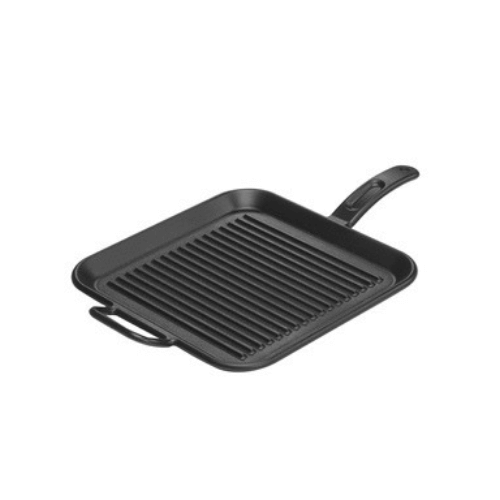 ● HANDCRAFTED CUSTOM LEATHER HOLSTERS from Savoy Leather
If you're wondering what to give to someone who owns a handgun, you might consider giving him a handmade leather gun holster designed by you. At Savoy Leather, you can choose from basic holster versions and customize it with stamped art and coloring. You can even request for something you designed on your own.
 
All their leather holsters are handcrafted from fine American heavy leather and hand molded to the specific gun model.
 
They also sell handcrafted belts and wallets too. Their wallets, in particular, come in five basic styles. Choose the style first and then the artwork to go with it. You can't go wrong with this gift.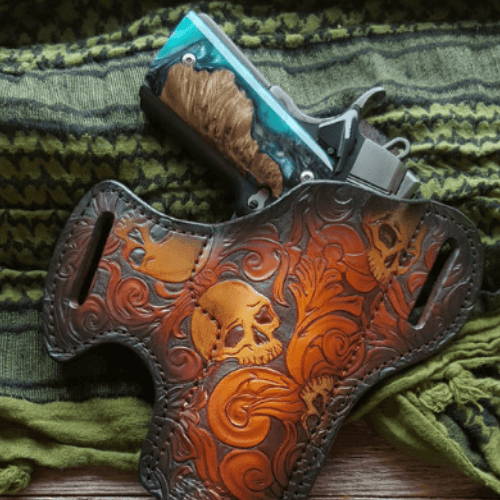 Gift-giving this holiday season shouldn't be stressful. We hope that with this list, we've given you some pretty neat suggestions on where to find the ultimate gift for your loved ones. Happy gift-giving, everyone!
---