How To Shave Acne Prone Skin
We've all dealt with acne before. For most of us, that is one aspect of our adolescence that we wished we skipped over.
Because, yeah, nobody really escapes acne.
Especially people with dark skin. That's because acne occurs in dark skin more frequently and with more severity than other skin types. Also, most common forms of acne treatment can sometimes aggravate the condition when used on people of color.
And if it isn't bad enough dealing with acne again now that you're all grown up, try shaving with an acne irritation. It's painful as hell. Which is why some people would rather let their beards grow out than go through the ordeal of shaving. It's one solution that acne-sufferers can adopt. But what about those whose jobs require them to be clean-shaven. Like our men in uniform?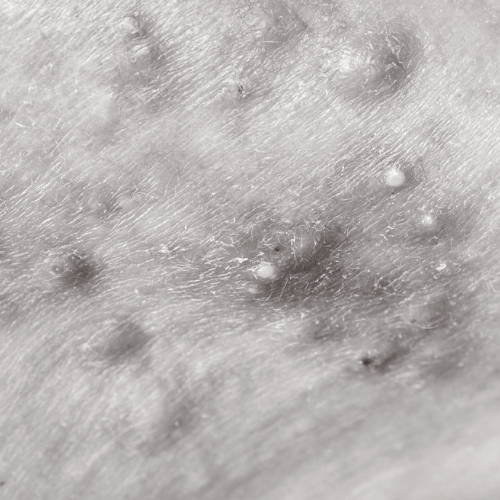 Acne formation starts when a skin pore is clogged with sebum, an oil produced by the sebaceous glands under our skin. Sebum production is our body's way of protecting our skin by keeping it moisturized and supple. The glands release the sebum into the bottom of the skin pore, whereby it moves up the follicle and outside the skin.
Too much sebum and the hair follicle becomes clogged. If it clogs the follicle passage but is open at the surface, it's called a blackhead (which, btw, isn't because of the color of skin cells but rather the way the light reflects irregularly from the clogged hair follicles). If the clog occurs on the skin surface where the sebum and dead skin cells are preventing the follicle from opening, it's called a whitehead.
When skin bacteria feed on the clog, it causes some of these to become inflamed, tender and sometimes infected. Generally, an acne is considered mild if one has fewer than 20 whiteheads/blackheads, less than 15 inflamed pimples and fewer than 30 lesions. Anything more than that and you've got a severe case.
Despite what the modern razor industry may want you to believe, multi-blades aren't really the answer to shaving acne-prone skin. That's because skin bacteria can easily be trapped in the spaces between the blades. This increases the chances of the bacteria reinfecting your skin during the second pass of the blade.
— D'Rock, Naked Armor Founder
It's even harder if one has sensitive skin. Acne formation is accompanied by symptoms of itchiness, dryness and soreness. That's twice or even thrice the suffering.

Natural skin sensitivity, unfortunately, can't be cured because it's caused by one's genes. This means that you will have to cope with it by finding ways to reduce its symptoms.

The best way to do this is through wet shaving. Shaving, using water-based methods, helps reduce the discomfort caused by blade friction on the skin. Similarly, an acne-prone skin would also benefit from wet shaving as it will make shaving an easier and smooth experience.
---