7 Steps to Grooming Aquaman's Beard
Nothing says badass than an imposing beard. Combine that with an awesome backstory and a pretty nifty power set, you'll have one helluva charismatic superhero.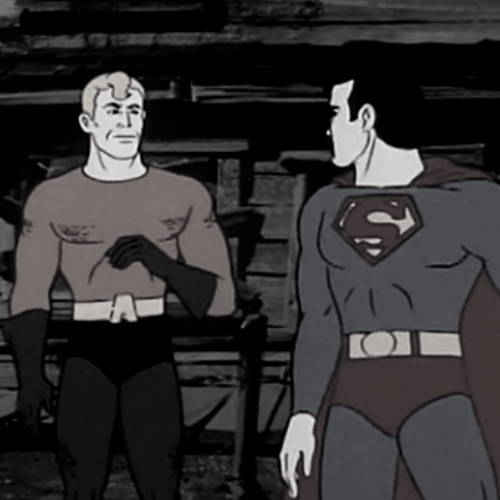 Fresh from the heels of the epic opening at the Chinese box office, Aquaman seems pretty much on track to topping the American box office when it opens on the 21st. Not bad for someone who used to be a lame duck superhero.
If you remembered the Superfriends cartoons in the 80s, Aquaman was by far the weakest of the bunch (although the Super Twins came in close second). Clean-shaven with the ability to talk to fishes, he was generally useless on land. That didn't stop him from becoming a member of the Justice League though.
Fast forward today, and Aquaman is experiencing a resurgence in popular culture.
It helps that one of Hollywood's virile men, Jason Momoa, is portraying the character. Here at Naked Armor though, we think that virile men are a dime a dozen in the film industry. What makes him and Aquaman stand out though, is his magnificent and compliment-worthy beard.

Yes, ladies and gents, you've seen his stud of a beard in the movie posters, right?

It looks so badass that we're willing to overlook the fact that all that seawater should be making his facial hair dry and rough.

The geeks among us chalk it up to the fact that he doesn't really stay underwater during the entire movie so that meant he had time off screen to presumably take care of his beard. But then, we see his father Nereus during flashbacks, sporting a beard. So apparently, beards are a thing in Atlantis.
How would Atlanteans take care of their beards? Are there fishy barbers there too? That cracked us up.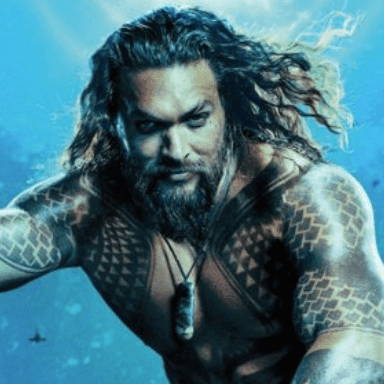 Here at Naked Armor, we'd never work on a shaving task half-cocked. Having the proper tool is an important aspect of getting the job done well. And for the King of Atlantis, we'd never dare do otherwise.
— D'Rock, Naked Armor Founder
So, while taking a break from the stress of holiday commerce this season, we decided to indulge in a bit of woolgathering. Specifically, we asked our nerds (and we mean it affectionately) how we would go about advising his royal highness Arthur if he were to command Naked Armor to take care of his glorious full beard.
STEP 1: Take a Hot Shower.. on the Surface
While there would be, undoubtedly, hotspots underwater that can provide the Atlantean version of a hot bath, we feel that a hot shower on the surface world would best serve both our purposes. That's because we're air breathers and he can't really take a hot shower underwater right?

A hot shower softens the skin, lessening the irritation that comes from blade friction. Washing the hair with soap or shampoo gets rid of skin bacteria so that skin is clean and fresh. In Arthur's case, hot water will also rinse off all the salt in his beard.
STEP 2: Brush the Beard with Bamboo
After his hair dries, we'll take a Bamboo Beard Brush and run it against the grain of the beard so that his hairs stand up and out. This makes it easy for us to trim his beard by highlighting any inconsistency in the length.

Bamboo works best as a material for brushes and combs because it's sustainable and has a lower carbon footprint. It also has a neutral to negative charge, unlike plastic brushes, so that brushing the hair doesn't create static. We wouldn't dare give Aquaman a frizzy beard with all that static electricity from a plastic brush. A bamboo brush will make his hair stay nice and smooth, along with his royal mood.
STEP 3: Trim the Beard with Scissors
We'll use barber grade stainless steel scissors to trim the stray parts of his full beard. Nothing but the best for underwater royalty. One trick here is to comb all of the hairs down the upper lip and use the scissors to trim away anything that covers the lip. We'll also use the scissor-over-the-comb technique as it allows greater precision in cutting beards.
STEP 4: Style the Trim Lines with a Beard Style Template Comb
Here at Naked Armor, we'd never work on a shaving task half-cocked. Having the proper tool is an important aspect of getting the job done well. And for the King of Atlantis, we'd never dare do otherwise.

That's where the Beard Style Template Comb comes in. With its innovative design, it can tame and style any beard effortlessly. It can be used for trimming the neck and sideburns. It can even be used in creating a curve cut for your cheeks and a step cut for your jawline.

Using this tool, we'll be able to keep a symmetrical trim line for Arthur's beard while keeping it sharp and neat too.
STEP 5: Shave with Style and Luxury with a Shavette
When shaving beard lines, nothing beats using a shavette razor. Because it's relatively smaller than the standard straight razor, it's easy to handle. We can shave it right to the beard line without dragging and catching any hair, allowing us to expressively sculpt Aquaman's beard.

We'll start with his sideburns first, using the template comb to guide our shavette, and then work our way downwards the jawline. We'll be careful to create symmetry along the cheek lines, rounding up the corners to get a natural look. We'll also remove any stray hair above his beard line.

Finally, we'll save the neckline for last and this is where a shavette is very handy because it is easy to use while defining the neck line. In general, a good neckline should naturally extend from the curve of the ear. This means that the hair should pass about an inch above the Adam's apple, in the area between neck and head.

Another great thing about a shavette is that one does not need to learn how to strop and hone the razor because it's disposable. It's also cost-efficient in the long term, not that any King would even mind the cost.
STEP 6: Rejuvenate the Beard with Hemp Infused Beard Oil
Now that we're done trimming and shaving his Royal Highness' beard lines, we'll apply a good beard oil to soften the hair. We'll use a Bamboo Beard Comb this time to distribute the oil as well as style the facial hair back into place, post-trim.

The perfect trifecta, in this case, would be our combination of hemp, argan, and jojoba oils. Hemp oil contains healthy omega fatty acids that nourish the hair follicles so that they grow luxurious and healthy hair strands. Argan oil, meanwhile, repairs damaged hair follicles and conditions hair strands. Finally, jojoba oil strengthens and moisturizes your hair. It also eliminates beard dandruff.
STEP 7: Style it Royally with some Beard Butter
Lastly, we'll top off our task by giving it the styling treatment that a king's beard deserves. Beard balms are very useful for adding volume to the hair during styling. But in Arthur's case, his full beard needs no additional volume as it's already lush and thick on its own. So what we'll do is to put just enough of the "The Bomb" Balm Butter to leave his beard and mug hydrated and moisturized, until his next round of battle with Black Manta.

As you can see, grooming a beard doesn't need to be a pain in the ass. Having the proper set of tools can make it an easy and luxurious shaving experience fit for a king. Even if you're just a lowly newbie.

Now if you're wondering where to get all these essential products, there's no need to fret. As it so happens, we have everything ready in Naked Armor's Grizzly Bear'd Grooming Kit. So if you want to get into the underwater royal shaving treatment, check it out so that you can start trimming the beard of yours to Justice League levels!
Click here to get one now.
---