Top 9 Gifts For Groomsmen Under $200
Giving gifts for your groomsmen can be difficult, especially with all the wedding arrangements that you have to focus and concentrate on.
#1: Leatherology Multi-pocket Hanging Toiletry
Made up of 100% original Italian leather, this hanging toiletry bag is useful for the guy who likes to travel.
It has 2 interior zipped mesh pockets and 3 interior elastic mesh pouches; enough to put just about any grooming product inside. On the exterior, it has side zipper pockets and side handles for easy carrying.
It's a perfect groomsman gift for only $185.00.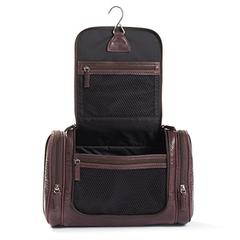 #2: FOREO Male Grooming Essentials
It's never a bad taste to give a grooming kit to someone. Not when it's this ultimate grooming kit which comes with an ISSA Sonic Pulse Toothbrush with hybrid, silicon brush heads.
For only $179.00, this will be a much-sought after gift because it includes all the important grooming tools that a man would need everyday. It even comes with a 60m Men's Revitalizing Cleanser.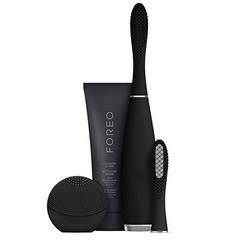 #3: Amazing Straight Razor Shaving Kit
Get your groomsmen a luxurious set of wet shaving products by buying this straight razor shaving kit from Naked Armor.
This kit features a high quality straight razor with an extremely durable and sharp blade that provides a great shave at home. Made from Japanese stainless steel and luxurious sandalwood handles, the straight razor is guaranteed to give you a close and smooth shave.
It also comes with a high quality leather strop, an organic facial shaving soap, a badger-friendly shaving brush and a leather travel sleeve for your razor. It's a truly awesome and elegant shaving kit!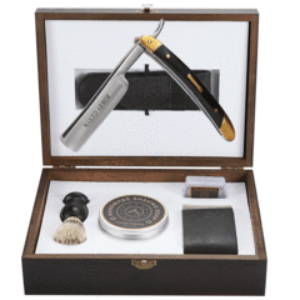 #4: Leatherology Nested Travel Organizer Trio
Made of full grain German leather, these bags come in three different sizes- large, medium and small.
It comes with a metal zip closure and leather zipper pulls. It also has waterproof lining and elastic loops sewn into the bag.
All the 3 travel bags are available at a price of $315 which may be a tad bit expensive but truly worth the quality.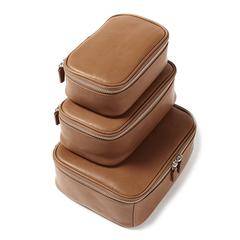 Men also appreciate a good fragrance. This complete gift set, for only $195, comes with a 3.4 oz EDT spray, a 3.0 oz hair wash and a body wash. It also has a mini-perfume bottle which is ideal for travelling.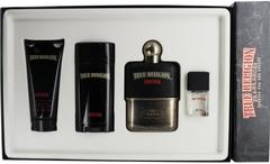 #6: All-In-One Foot Spa Bath Massager
If you'd like your groomsmen to pamper themselves regularly without going to a spa, then give them this foot massage machine available for just $129.98.
This is an all-in-one motorized rolling foot massage machine which can be programmed for a waterfall and water wave massage, oxygen bubble massage or for health therapy.
It has a LED display and a remote control for temperature and duration of massage. It's perfect for relaxing and unwinding after a hectic day at work.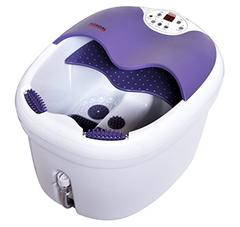 #7: Ralph Lauren Polo Red 3 Piece Gift Set
For only $108, this amazing perfume is suited for all skin types, making it one of the best gifts for men.
This long-lasting fragrance is perfect for casual occasions so one can wear it anytime. It comes in an EDT extra-large spray of 300 ml and one EDT travel spray bottle of 40 ml.
#8: Ultimate Shaving Kit Set With Organic Shaving Soap
Looking for a safety razor to give away instead of a straight razor? This ultimate shaving kit has this for you, along with some amazingly essential tools.
For just $110, the kit has a double-edged razor with 10 Astra blade, a 100% pure badger hair shaving brush and a black shaving stand. It also comes with organically produced grooming products: a shaving soap, a body soap and an aftershave.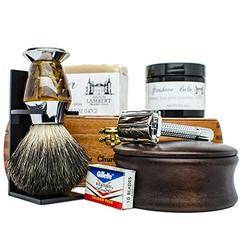 #9: Natsukage All-in-one Luxurious Foot Spa Bath Massager
This is another great foot spa and massager that you can give to your groomsmen. It is fully motorized with multiple functions like rolling massage, red light therapy, heating therapy, oxygen bubble massage etc.
So if you want to give a gift that is both unique and useful but also within your budget, then this is the best. After all, who doesn't like to pamper themselves. This is a great option at just $149.
---