10 Great Birthday Gifts for Your Man
He's another year older and you're sitting in your living room running out of ideas on what to give him on his special day.
Men's Wood Charging Station and Valet
Let's admit it—they are hardly organized.
Well, perhaps not most of the time. And so, this valet can provide a sufficient amount of space for their watch, keys, and remote, as well as a charging station for their cellphone and tablet.
Made with elegant walnut wood veneer, and microsuede interior and base, this piece of art can surely help clean up the mess on their desks or nightstands. You can also opt to have it personalized with 1-3 initials at the bottom left corners of the case.
Lovely gift idea, don't you think?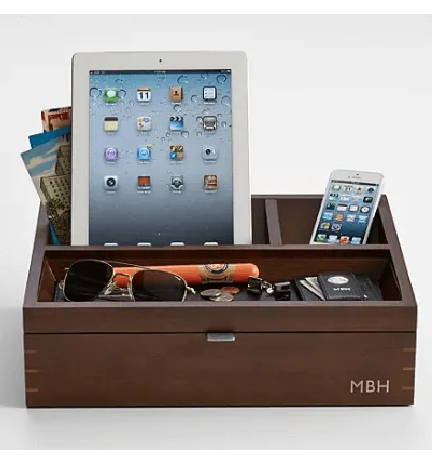 Who wouldn't want an ultra-thin (about half-inch thick) leather wallet that doubles as a phone or tablet charger?
Available in black and brown leather, this pocket power from Seyvr is ideal for adventurers, hikers, or simply on-the-go individuals who need a wallet that can double as an extra charging device. Cool, isn't it?
It's designed with six card holders, money clip, and a power bank with a 1400 mAh lithium-polymer battery that can charge up to 50% on any Android device and 70% on any Apple device.
It already comes with a built-in cable, so really, there's nothing else they would need to bring but the wallet itself.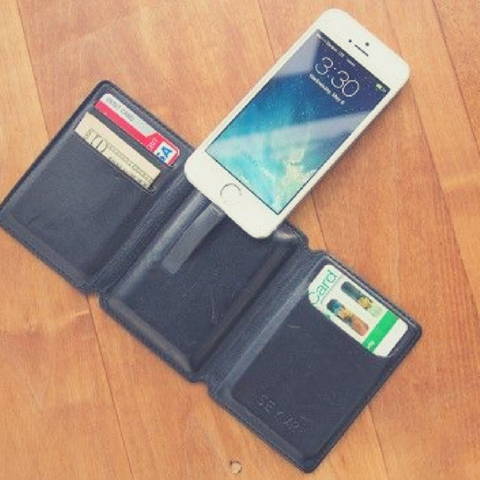 Whether he's your dad, brother, friend, or significant other, we're pretty sure he'll find any of these things interesting and fun. As they always say, it's the thought that counts!
— D'Rock, Naked Armor Founder
Oh yea! Relive his glorious youthful days by bringing this fun game to the comforts of his own home.
Made in Minneapolis, this mini version of a dorm room classic is crafted from Baltic birch wood which your man and his friends can enjoy.
There are different versions of the game, and it is up to the house how they'll play it. And to make things extra fun, they can also enjoy the launching catapults with their favorite beer brew and custom cup layout to practice their re-rack strategies.
Let the games begin!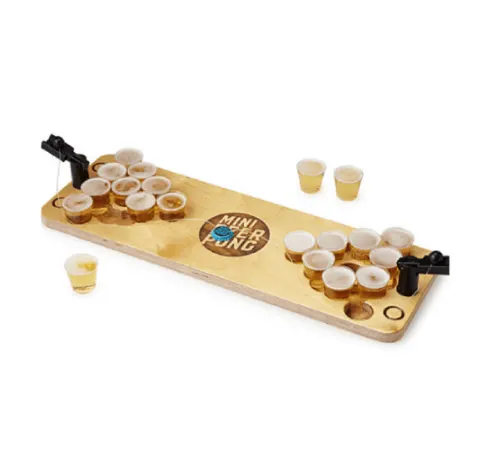 Straight Razor Shaving Kit
Intensify his grooming regimen with a complete shaving kit from Naked Armor Razors.
The kit includes a shave-ready razor made from stainless Japanese steel blade with wood handle, leather strop, handmade natural soap, shaving brush, and travel case.
So if your man is curious about using a straight razor for his grooming needs, this will be a very good starter kit for him.
Naked Armor is committed to helping its customers every step of the way. In fact, they have several how-to videos and articles to guide anyone who wants to discover and master the art of shaving. And oh, remind him to use the leather strop on his first use to attain its perfect edge.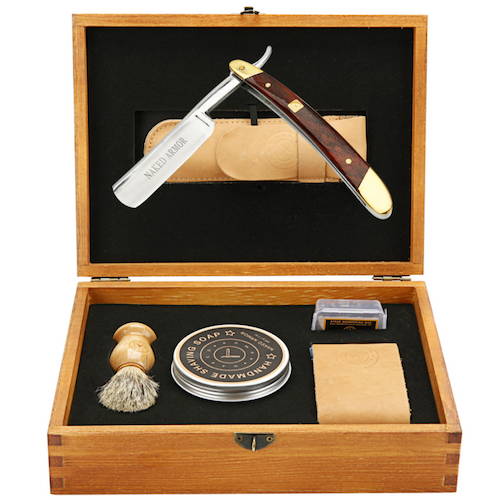 Who would want to back out on a good spa adventure?
A birthday well-spent is sometimes just a day of hanging out and de-stressing. And so, most of the time, treating him to a day of pampering will simply do the trick. Get him booked in advance to his favorite spa destination and let him enjoy it for a full day's worth—if he wants to.
Also, don't forget to feed him with his favorite dishes and cocktails or even beers after.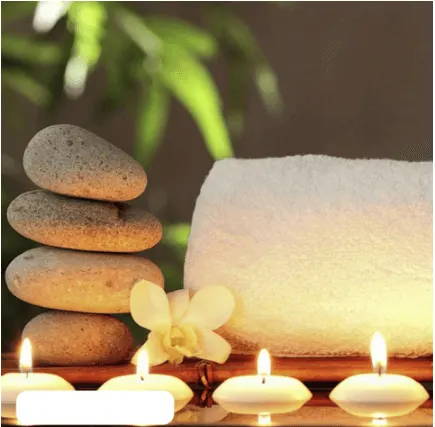 Had he ever complained of hitting the plateau in his daily gym routine?
Then perhaps it's time to spice up his daily workout with this Power Press Push Up, a plug and press multiple push-up board training system.
This innovative and professionally built product allows him to strengthen and sculpt his entire upper body particularly the chest, shoulders, back, triceps, biceps, and core. The package also includes a workout calendar which can be followed by visiting the product's Youtube channel.
It is a 10-week program designed for all fitness levels with calorie-burning cardio, plyometrics, and core exercises for total body workout. Get him ripped with Power Press!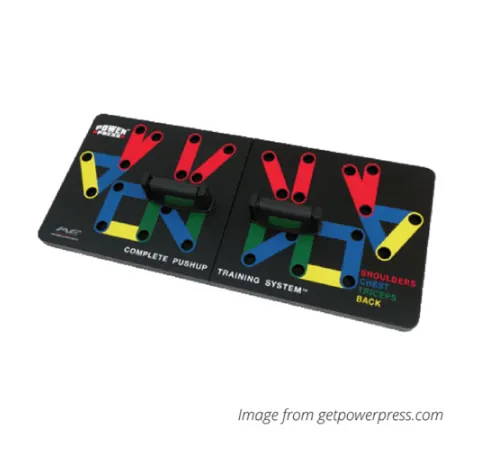 Make his fitness journey extra fun with a customized and automatic tracker from Fitbit. Now with interchangeable accessories, this swim-proof tracker is a great addition to his fitness gears.
With the use of the FitBit app, your man can get notifications and reminders to stick with his fitness regimen while balancing work and personal affairs.
Equipped with an all-day activity tracker, he can now track his active versus stationary time, and of course, the calories burned each time.
Now, who doesn't need that extra kick of fitness inspiration?
Saw this product on Etsy and we just had to include this on the list, no matter what. Handcrafted from high-quality Indonesian Black Sandalwood, this Parkchester wood watch by Lux Woods offers a sleek and modern design at an affordable price.
To make it more personalized for your man, they also accept custom engraving which is done in-house. But what makes this product more interesting?
Aside from purchasing an eco-friendly product, the manufacturer has partnered with charities such as FeedtheChildren.org and PlantaBillion.org to ensure a part of the proceeds coming from your purchase of their product, will go to reforestation and child feeding activities. Rewarding isn't it?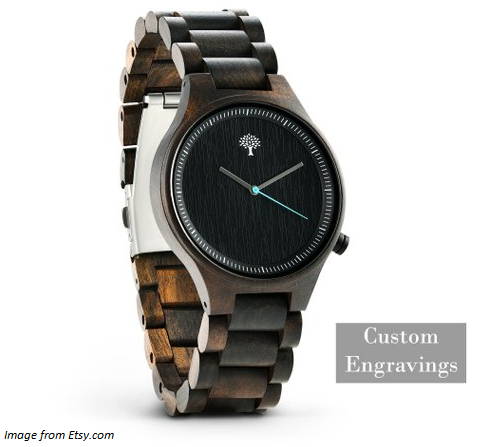 Well, let's face it, there are those times when he's having a hard time finding or even recalling where he placed his personal things such as cellphone, keys, and wallet. But not to worry, Tile is here to help them find it in seconds.
This tracker is perhaps the slimmest and thinnest in the market and is customized for wallets, purses, and even electronic gadgets.
Users simply have to attach it to their personal items and track it via its Bluetooth app. Easy peasy!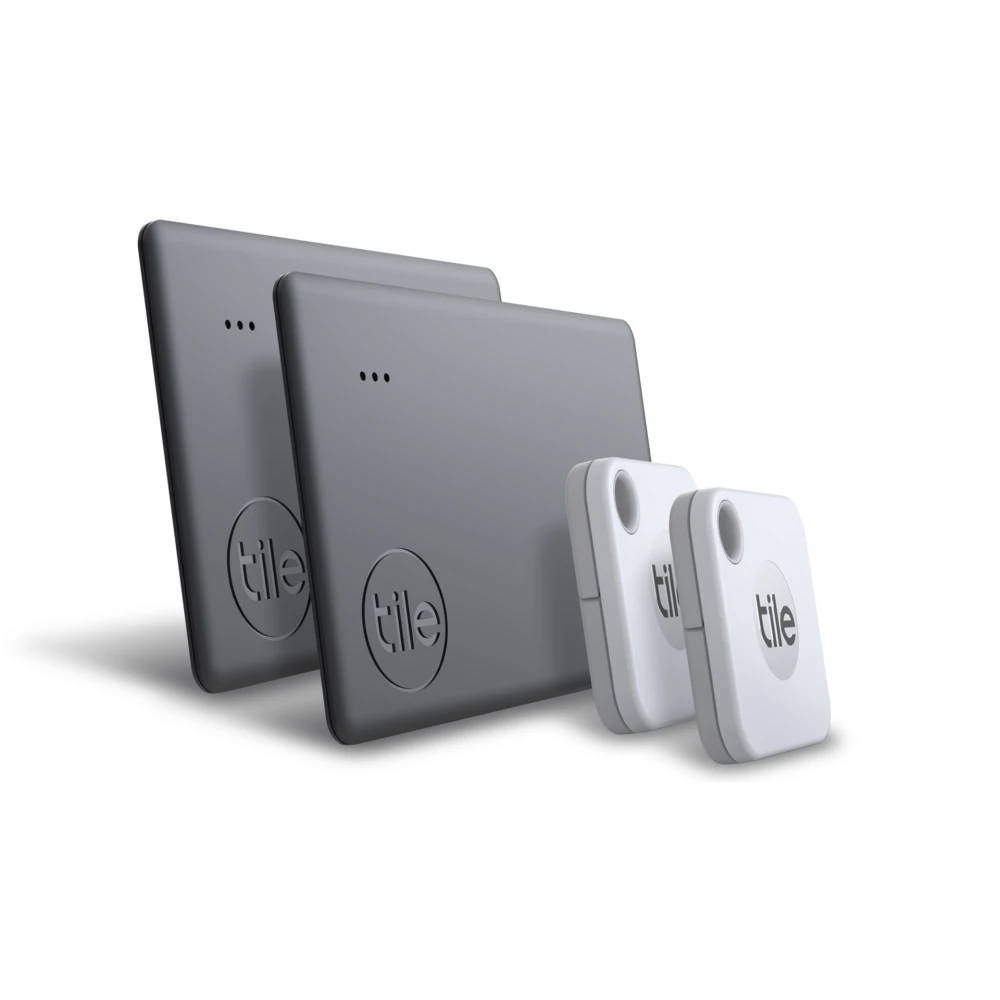 Of course, there are those who are simply hard to shop or even gift for. And so, BeSpoke gift cards are here to the rescue.
With products such as, but not limited to, grooming and styling, BeSpoke releases new boxes of unique and themed goods each month.
Simply send him a gift subscription which he can redeem online and purchase that month's gift box or build his own one from the online store.
Lastly, they'll simply sit back and wait for the gift box delivered right to their doorstep!
So that sums up our unique and certainly few of the best gifts you can give to your man. Whether he's your dad, brother, friend, or significant other, we're pretty sure he'll find any of these things interesting and fun.
As they always say, it's the thought that counts!
Happy gifting!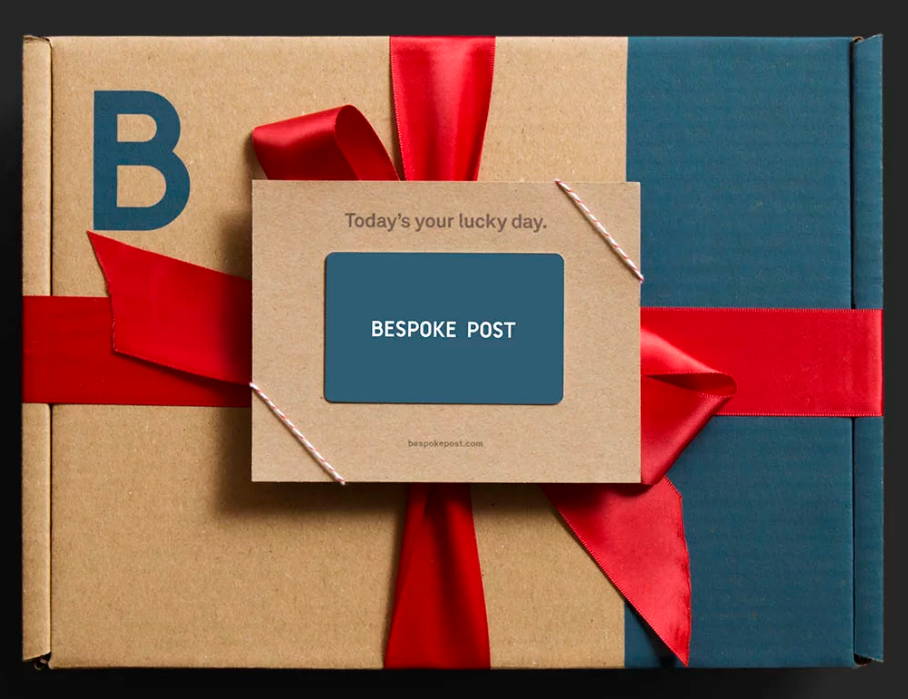 ---